Children's Mental Health Week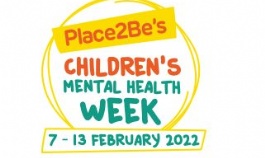 Children's Mental Health Week
We will be taking part in Children's Mental Health week which is 7th to 13th February. The Theme for this week will be "Growing Together". During the week we will be encouraging the children to consider how they have grown and how they can help others to grow.

On Tuesday 8th February we will be asking the children (and the class grown-ups) to "Dress to Express". On this day the children can dress however they would like and use the dressing up day as a good way to express themselves.

We look forward to seeing the children in their "dress to express" outfits.